The launch of new products of French fashion was a great success
Keywords: Overseas Event Planning, Overseas Event Execution Company, Overseas Event Company, Overseas Public Relations Event Company
French saint fashion new product release conference held in baoding city,Mr. Fan lijun, general manager of French saint shang China office and Mr. Remi, chairman of French board of directors attended the press conference。
Guests interact with the owners, winemakers and wine tasters face to face. The owner of the overseas new product release conference took a close photo with the guests, and signed the wine label for each guest to commemorate the event, pushing the event to a climax. This new product release conference is a great success with the support of distinguished guests, media friends, partners and staff from both China and France. We will start again in 2020.
More than 60 vips will be invited to the tasting of new products. Professional wine tasters will share French culture and wine knowledge with you, and lead the vips to more professional tasting of the newly released fine wines: Paris · lussanne denis semi-sweet white, saint-jean · dalibeljean wine and saint-jean · castello dry red wine.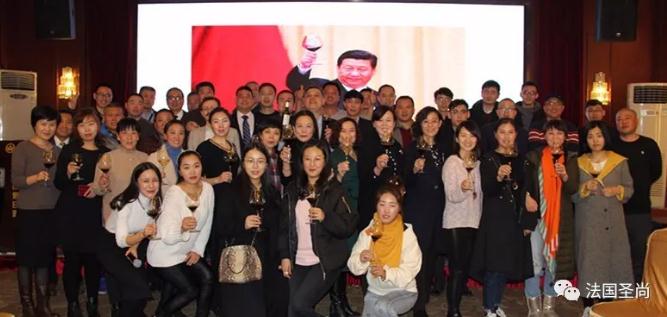 Chateau saint-jean has a history of more than 600 years.Created in the 16th century France Charlie dynasty, the founder of the manor. Dali bear, the abbot of a monastery, near the city of carcassonne region, in order to meet the demands of the monastery, was involved in the development of the local marble and before and after the reclamation of the vineyard. Today, the French saint is the former in this left countless footprints of the testimony of a monk, he has become a famous monastery,A winery with a strong local flavour. With 7, 000 hectares of vineyards and 22 independent wineries, the company produces 356, 000 litres (more than a million bottles) a year. We have dozens of brands such as saint shang, Paris, love, Dali, fabre and so on, which are sold in more than 60 countries.
Saint jean wine quality assurance system through a series of certification: ISO 9001 VS 2000 international quality management system certificate, IFS international food standards, BRC British retail consortium food technical standards, CPIC China Pacific insurance cover a counterfeit one ten thousand.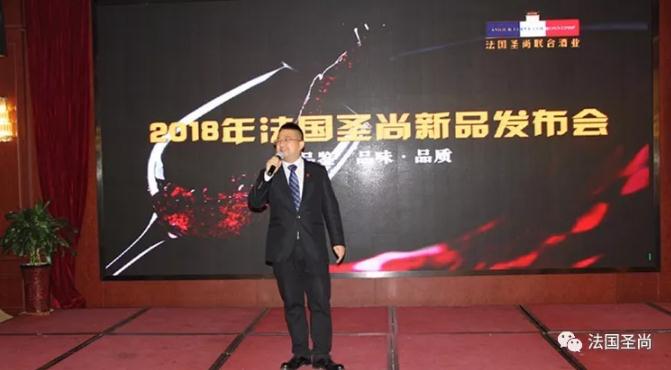 French saint shang brand has entered the Chinese market for nearly ten years, with Beijing as the center, facing the country to attract investment, in various provinces and cities partners unswerving company and support, after years of development and accumulation, French saint shang brand experience stores in a number of cities. We select original bottles of imported fine wine for consumers, spread wine culture, we provide professional marketing guidance and training services for partners, we are committed to become a premium French wine brand operator.
海外展位搭建 TOWIN Public Relations Media towinevent.com is a professional company engaged in public relations event planning. It is one of the top ten public relations planning organizations in Guangdong Province. It is an outstanding member of China Public Relations Association. It is committed to solving the needs of customers'public relations event in an all-round way. With our strong planning and execution capabilities, we provide all-round one-stop conference and exhibition services for customers'global demand for exhibitions and event: overseas conference planning, award tourism, exhibition services, event planning and execution, exhibition design and construction, foreign special installation and construction, etc. Service countries can cover: the United States, France, Germany, Southeast Asia, Hong Kong, Macao, Taiwan, Singapore, Dubai, Japan, Brazil, Mexico, South America, Europe and other regions. As a professional organization devoted to the planning of first-line brand event for 12 years, Tuoyuan Public Relations Media staff are full of passion, with full confidence to provide you with professional public relations consultancy services, to present you with more exciting public relations event!