2019 RIVELAMILANO Explore the beauty of milan
Keywords: Overseas Event Planning, Overseas Event Execution Company, Overseas Event Company, Overseas Public Relations Event Company
Overseas release: Harmel Home and beauty's 2019 RIVELAMILANO "milan in search" collection, launched during the Home textile show, is a collaboration with top international designer GiancarloTintori (Montenegro). The 2019 RIVELAMILANO range consists of six colors: NAVIGLIO, BUIO, CAMEO, NOCE, SIENA and PALAZZO。Giancarlo Tintori He draws inspiration from the architecture, interiors and rivers of milan, extracts the essence of the aesthetic style of the fashion capital and interprets it perfectly.

BUIO,The mixture of black and white is absolutely elegant, like the white marble bricks of milan cathedral, shining in the night sky. The PALAZZO, a soft grey tone (beige and grey), is the delicate colour of a winter afternoon, as if a slight mist had given the city a gentle glow. CAMEO, which is the tender skin of a girl, is also a beautiful coral on the bottom of the sea, which is a perceptual interpretation of female charm. NAVIGLIO, the city sleeps at dawn之中。The first rays of morning light reflected a clear, bright blue on the blue water of the canal. SIENA, one of the most beautiful golden marbles, has been used by designers and artisans to decorate countless buildings and interior Spaces in milan. NOCE, with its rich aroma like heavy wood, speaks of the subtle beauty of precious furniture from the middle ages to the present. Designer Giancarlo Tintori USES natural materials and original ecological design to give the fabric a natural soul, interpretation of the fabric dream.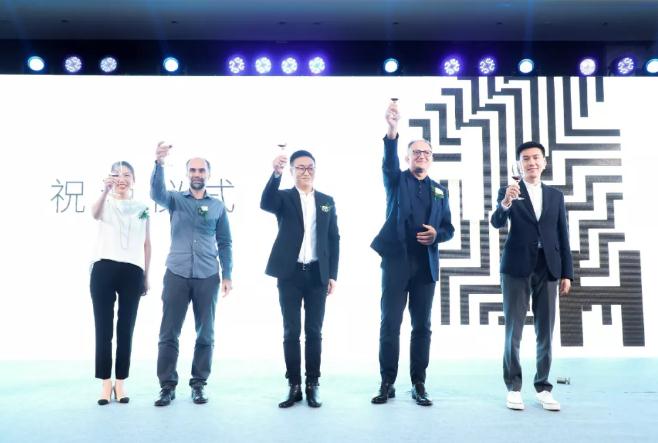 Harmel Home and beauty is committed to high-end integrated soft installation supporting services
Harmel Home and the rest of beauty 2019
This appearance, let more designers and public consumers to Harmel Home had a deep impression. The main line of Harmel Home presents two theme versions of "mountain color" and "Oriental bamboo charm" in this exhibition, one wall cloth book and one window screen book. By the new and old customers unanimously welcome, the scene response is warm.
Harmel Home and the rest of beauty 2019
exhibition hall
According to the founder Mr. Shen jianchun, Harmel Home is a brand committed to providing integrated soft decoration and supporting services for high-end hotels, clubs, villas and model housing projects. The services include functional decorative fabric research and development design, application scene deepening and supporting services and Harmel Home design. Harmel Home since its inception, with the United States, Italy and other famous international design studio, textile technology, art and polytechnic colleges, museums, good cooperation with institutions such as to fuse innovation technology and fashionable elements, continuously introduce modern fashion, luxurious and elegant decoration fabric products and soft outfit design scheme, provide consumers with personalized, diversified and internationalized products and supporting services.
"2019 us soft wear trends" forum leads the soft wear trend
Deputy secretary of the CPC xucun town committee, xucun town people's government mayor zhu yangang
He zhimei brand founder, zhejiang Maya cloth co., LTD. Chairman, general manager shen jianchun
ITALIAN DESIGN &ARCHITECTURE AGENCY 创始人Giancarlo Tintori
On the evening of the 28th, he and zhimeite held the 2019 RIVELAMILANO product release conference and appreciation dinner at the puli hotel in milan. Vice President of China textile industry association, China's home textiles industry association of Yang Zhaohua, vice secretary of the CPC XuCun Town committee, the mayor of the people's governments XuCun Town Zhu Yangang Sir, ITALIAN DESIGN & ARCHITECTURE AGENCY founder Giancarlo, Mr Tintori Kokaistudios founder and chief architect Andrea Destefanis, Mr. Ivan cheng interior DESIGN (Shanghai) co., LTD., founder Mr Ivan cheng, Mr. Lian zicheng, founder of daguan zicheng international space Design, Mr. Zhou Chen Chen, founder and director of Frank Chou Design Studio, and Mr. Shen jianchun, chairman and general manager of zhejiang mayan cloth co., LTD., founder of hezhimei brand were all present.
晚宴现场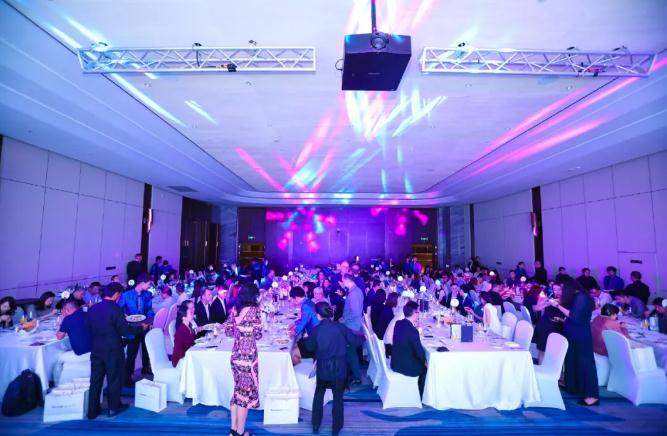 At the meeting, famous designers and founder Mr. Shen jianchun participated in the forum of "2019 and America soft outfit trend", and had an in-depth discussion on the soft outfit trend of interior design and the choice of designers. Mr. Shen jianchun pointed out in the conversation that the release of 2019 RIVELAMILANO designer series new products is a key step for Harmel Home to move from a Chinese brand to an international brand. Harmel Home aims to become an international enterprise. Harmel Home hopes to make contributions to the development of Chinese decorative fabrics within its capacity through this extremely friendly cultural carrier.
海外展位搭建 TOWIN Public Relations Media towinevent.com is a professional company engaged in public relations event planning. It is one of the top ten public relations planning organizations in Guangdong Province. It is an outstanding member of China Public Relations Association. It is committed to solving the needs of customers'public relations event in an all-round way. With our strong planning and execution capabilities, we provide all-round one-stop conference and exhibition services for customers'global demand for exhibitions and event: overseas conference planning, award tourism, exhibition services, event planning and execution, exhibition design and construction, foreign special installation and construction, etc. Service countries can cover: the United States, France, Germany, Southeast Asia, Hong Kong, Macao, Taiwan, Singapore, Dubai, Japan, Brazil, Mexico, South America, Europe and other regions. As a professional organization devoted to the planning of first-line brand event for 12 years, Tuoyuan Public Relations Media staff are full of passion, with full confidence to provide you with professional public relations consultancy services, to present you with more exciting public relations event!