On January 10, 2020, Italian fashion brand Gaga Milano held a menswear event at milan Art Luxury.

For young people who love street culture, Gaga Milano brings new emotional value.
From the watch industry crossover, the first attempt to dress design, Gaga Milano is not new. Originating in the '50s, Gaga meant that fashion was subtle in its irony and elegance, and meticulous in every detail.
Different from ordinary people, inclined to eccentric but strive for refinement. Its clothing brand aims to convey the unusual of street culture, and when young people in Gaga Milano's clothes walk the streets, the crowds and the busy places, they will show their leisurely style.
The 2020 Gaga Milano menswear collection is officially launched at 6:30 p.m. Founder Tomella Ruben, co-founder Bonetti Cristina, and visual director Giuliani Federico were at the launch.
The scene was starry. Italian rappers including Warez, Axos, Ame 2.0 and Papa V were on hand, as well as Model Yves Gaetan and Felippe Vier to inject life into the show.
Rapper Ame 2.0 and Warez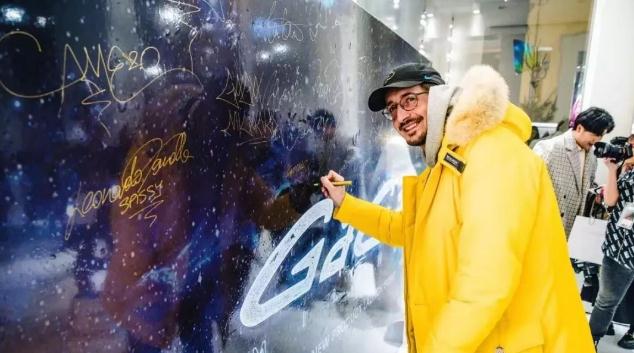 At Gaga Milano's new menswear event in 2020
The event was a lively event, with designers, stylists, models, instagram web celebrity, fashionistas and famous buyers all attending the event!
At the launch, founder Ruben Tomella was interviewed by Italian micro-vision media
Video production Italian video planning media
Gaga Milano is a famous Italian watch brand. Starting from 2020, the company will officially enter the field of clothing and make cross-border development. According to Ruben Tomella, getting into the clothing space was a key step in the value that Gaga's Milano gave to the brand, as well as to her passion for fashion and clothing.
In the future, streetwear is Gaga Milano's brand positioning.
"Gaga Milano has successfully expressed her brand value in the creation of watches, and now we want to inject this brand concept into clothing."
"I hope the young people today can wear our clothes and walk in the streets, in the crowd, in the busy venues."
2020 Gaga Milano menswear fashion show
Speaking of design ideas and concepts, Ruben Tomella also said that he will continue to focus on the exploration of materials in watch design, from stainless steel to titanium alloy, the exploration of watch design materials to expand to ceramic and other special materials, showing the infinite possibilities of the brand. Now, Gaga Milano in the clothing design field, through the use of breathable materials, waterproof materials, special fiber materials, to inject new blood to the brand, the definition of new fashion.
2020 Gaga Milano menswear fashion show
Gaga Milano's streetwear is unique in its emotional delivery. From the contact with customers, we know that more people want to obtain the emotional value of products through consumption, Ruben Tomella said: "in my opinion, whether it is watches or clothes, our brand can bring emotional resonance."
2020 Gaga Milano menswear fashion show
The new men's wear conference has been a complete success, the results are very good. As for the future, Gaga Milano hopes to bring stable design enjoyment to her clients, which will also help raise the brand's awareness. Ruben Tomella says he has a "little dream" that he would like to achieve, which is about children's wear and children's clothing.
Aimed at young consumers, Gaga Milano has targeted streetwear as a brand new option for young people who love street pop and fashion.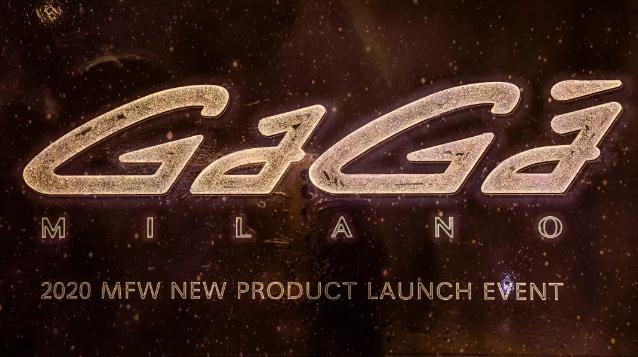 2020 Gaga Milano menswear fashion show
If Gaga's Milano brand succeeds in delivering the same concept: a sophisticated antique pocket watch worn on the wrist with a modern design approach. This is the original design inspiration of Gaga Milano, which gave birth to the concept of classical and modern fusion.
Not chasing after fashion, it aims to create a new trend, get rid of constraints, and create a deconstruction of classical visual impact. More than just the watch collection, Gaga Milano's personality is designed to take you through a lively attitude to find youthful inspiration that is different from the city, but kindles the spirit of the city.
海外展位搭建 TOWIN Public Relations Media towinevent.com is a professional company engaged in public relations event planning. It is one of the top ten public relations planning organizations in Guangdong Province. It is an outstanding member of China Public Relations Association. It is committed to solving the needs of customers'public relations event in an all-round way. With our strong planning and execution capabilities, we provide all-round one-stop conference and exhibition services for customers'global demand for exhibitions and event: overseas conference planning, award tourism, exhibition services, event planning and execution, exhibition design and construction, foreign special installation and construction, etc. Service countries can cover: the United States, France, Germany, Southeast Asia, Hong Kong, Macao, Taiwan, Singapore, Dubai, Japan, Brazil, Mexico, South America, Europe and other regions. As a professional organization devoted to the planning of first-line brand event for 12 years, Tuoyuan Public Relations Media staff are full of passion, with full confidence to provide you with professional public relations consultancy services, to present you with more exciting public relations event!